Worcestershire Way
Berrow Green is one of the many places on the famous Worcestershire Way long distance path.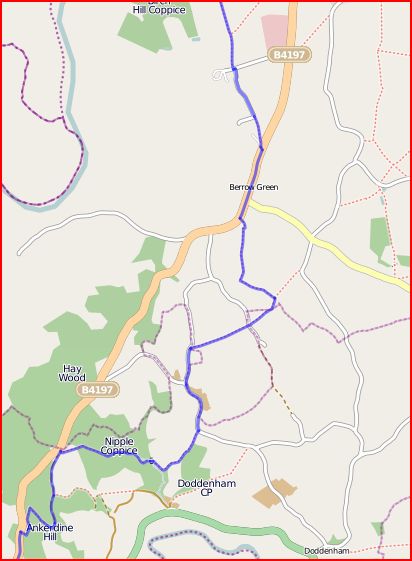 It is 31 miles long and runs from Bewdley to Malvern.
Related links :
The Ramblers Society: Worcestershire Way
The Full Route on OpenStreetMap
Other paths
Berrow Green is also surrounded by miles of other picturesque paths and walk ways the best sources of information on these is at the Path-or-Nones' website.
Cycling
If you have arrived by bike, or have brought your own with you, you will find the roads around Berrow Green exciting,  and in places challenging.   A word of warning though if you venture towards Knightwick along the main road you will have the famous Ankerdine Hill to contend with.    This is often used by local cycling clubs for time trials it has an average gradient of 17% which is great fun to ride down but more tiring on the return 🙂